CASE
New Type Touch-Changing Mud Solidification Research
Recently, our company introduced a new type of thixotropic mud for filling gaps, which can significantly support the formation and inhibit settlement, and has a certain effect of lubrication and drag reduction. After the project is completed, it is sometimes necessary to solidify the gaps previously filled with new thixotropic mud to ensure the stability of surrounding soil and avoid late settlement. Therefore, we began to study the effect of new thixotropic mud on late solidification.
The commonly used post curing slurry at the construction site is usually prepared and pressured according to the volume, without any replacement. As the new thixotropic slurry itself has a certain degree of agglomeration and water repellency, it is necessary for us to conduct more detailed and data based experimental research on whether it can be combined with traditional curing slurry or whether some post curing materials can be added to the formulation of the new thixotropic slurry to achieve a higher strength curing effect in a shorter time for projects with curing needs. Therefore, we jointly conducted experimental research on the solidification effect of the new thixotropic slurry with the construction unit.

Left: vane shearing experimental device; Right: Experimental results of an experimental sample
By using the vane shear test used to study soil mass, the differences between the short-term solidification effect and the undisturbed soil were studied by comparing various proportion of samples.
At the same time, stress damage tests are conducted to compare the curing strengths achieved in different periods of time for each sample group to obtain the most suitable curing ratio required for the project.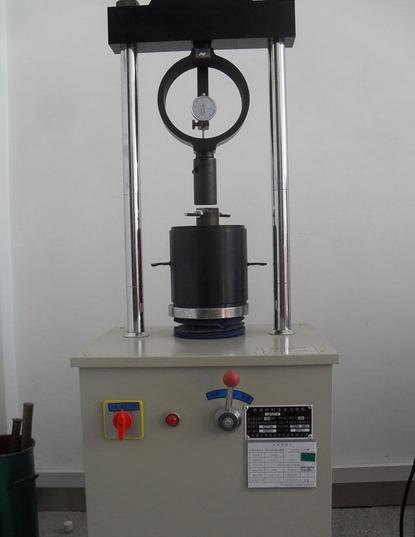 Stress failure test device
The study of the above parameters can help the selection and preparation of new thixotropic muds to meet the requirements of working conditions and meet the purpose of later solidification. It can play a more important guiding role in data and results for future projects using modified slurry, and can help our company's new thixotropic slurry to be more widely used in engineering. Not only in the use of pipe jacking engineering, but also in the future, it will have an ideal effect on filling a large range of cavities, as well as the excavation settlement of shield engineering, as well as the pressure support of the face, and so on. We also aim to expand the application of new thixotropic mud in underground engineering to maximize its effectiveness. We also welcome users to consult or provide your valuable suggestions to help us make efforts together for new construction methods and processes for underground engineering.